Meet the New TRIO Director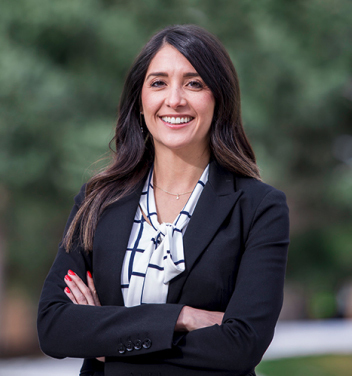 Maria Martinez (she/her/ella) is originally from Salt Lake City's Westside with roots in Chihuahua, Mexico. She is an alumna of the University of Utah, where she proudly proclaims to have benefited from the (former) Center for Ethnic Student Affairs (CESA) sponsorship and Diversity Scholars Program.
She is a testament to the success of student-centered policies and credits much of her success to the mentorship and support she received from a dedicated team.
Martinez completed her undergraduate degree in Mass Communication and International Studies and her graduate degree in Educational Leadership and Policy with an emphasis in Student Affairs. She has spent her career advocating for historically marginalized communities with roles in both K-12 and higher education.
She currently serves as the Director of Salt Lake Community College's Office of Diversity and Multicultural Affairs where her passion for college access and success is realized. Understanding the importance of representation, particularly in Predominantly White Institutions, Martinez leads a team in implementing programming that not only validates but celebrates the identities of their students.
Outside of work, Martinez loves to be in nature, hiking, biking, or snowshoeing. She loves a challenge having hiked the Grand Canyon Rimto-Rim twice (third time coming in October), backpacking to the highest peak in Utah (King's peak), and completing her ninth half marathon this April.